This month we'll be featuring Top 10 Movie Lists from our interns and instructors! Our first list comes from our intern, Wyatt (in no particular order).
2001: A Space Odyssey Stanley Kubrick, 1968
Reason: highly influential on how to reinvent a film's production quality
Description: An imposing black structure provides a connection between the past and the future in this enigmatic adaptation of a short story by revered sci-fi author Arthur C. Clarke. When Dr. Dave Bowman (Keir Dullea) and other astronauts are sent on a mysterious mission, their ship's computer system, HAL, begins to display increasingly strange behavior, leading up to a tense showdown between man and machine that results in a mind-bending trek through space and time.
dkdkdkdkdk
ddodoododo
Planet of the Apes Franklin J Schaffner, 1968
Reason: shows how to creatively construct a narrative that is not only reflexive on human nature, but also a public warning to what could happen
Description: Complex sociological themes run through this science-fiction classic about three astronauts marooned on a futuristic planet where apes rule and humans are slaves. The stunned trio discovers that these highly intellectual simians can both walk upright and talk. They have even established a class system and a political structure. The astronauts suddenly find themselves part of a devalued species, trapped and imprisoned by the apes.
dkdkdkdkdk
ddodoododo
Do the Right Thing Spike Lee, 1989
Reason: carefully built complex story that illustrates race relations in the US while lending its audience different meanings every time they watch
Description: Salvatore "Sal" Fragione (Danny Aiello) is the Italian owner of a pizzeria in Brooklyn. A neighborhood local, Buggin' Out (Giancarlo Esposito), becomes upset when he sees that the pizzeria's Wall of Fame exhibits only Italian actors. Buggin' Out believes a pizzeria in a black neighborhood should showcase black actors, but Sal disagrees. The wall becomes a symbol of racism and hate to Buggin' Out and to other people in the neighborhood, and tensions rise.
dkdkdkdkdk
ddodoododo
Boyhood Richard Linklater, 2014
Reason: a new way to show development of a character by utilizing real time to advance the plot
Description: The joys and pitfalls of growing up are seen through the eyes of a child named Mason (Ellar Coltrane), his parents (Patricia Arquette, Ethan Hawke) and his sister (Lorelei Linklater). Vignettes, filmed with the same cast over the course of 12 years, capture family meals, road trips, birthday parties, graduations and other important milestones. Songs from Coldplay, Arcade Fire and other artists capture the time period. Directed by Richard Linklater.
dkdkdkdkdk
ddodoododo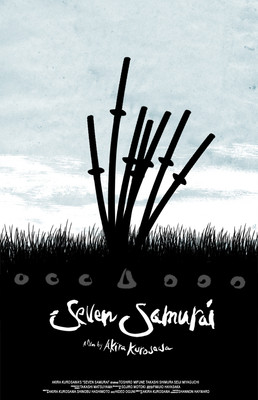 Seven Samurai Akira Kurosawa, 1954
Reason: highly influential film that inspired various films from spaghetti westerns to Star Wars
Description: A samurai answers a village's request for protection after he falls on hard times. The town needs protection from bandits, so the samurai gathers six others to help him teach the people how to defend themselves, and the villagers provide the soldiers with food. A giant battle occurs when 40 bandits attack the village.
dkdkdkdkdk
ddodoododo
dkdkdkdkdk
ddodoododo
Groundhog Day Harold Ramis, 1993
Reason: shows how accurate the repetitive nature of adulthood is, and how to get yourself out of it
Description: A cynical TV weatherman finds himself reliving the same day over and over again when he goes on location to the small town of Punxsutawney to film a report about their annual Groundhog Day. His predicament drives him to distraction, until he sees a way of turning the situation to his advantage.
dkdkdkdkdk
ddodoododo
dkdkdkdkdk
The Shawshank Redemption Frank Darabont, 1994
Reason: such a beautiful formation of a friendship, it's guaranteed to make you cry
Description: Andy Dufresne (Tim Robbins) is sentenced to two consecutive life terms in prison for the murders of his wife and her lover and is sentenced to a tough prison. However, only Andy knows he didn't commit the crimes. While there, he forms a friendship with Red (Morgan Freeman), experiences brutality of prison life, adapts, helps the warden, etc., all in 19 years.
dkdkdkdkdk
ddodoododo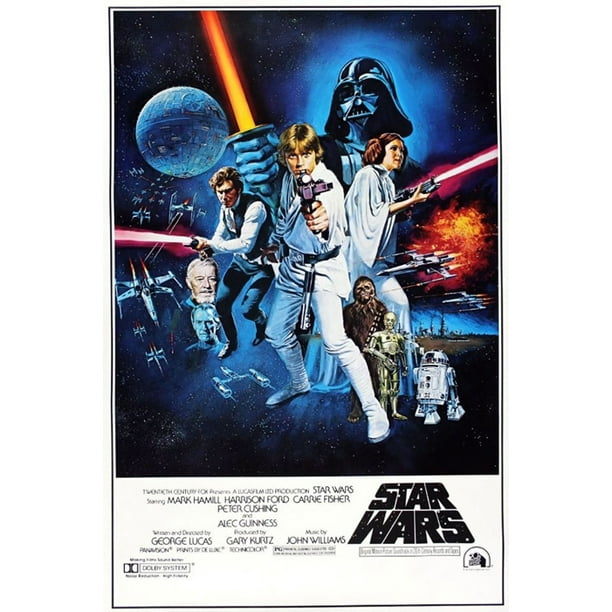 Star Wars Episode IV: A New Hope George Lucas, 1977
Reason: C'mon, it's Star Wars.
Description: The Imperial Forces — under orders from cruel Darth Vader (David Prowse) — hold Princess Leia (Carrie Fisher) hostage, in their efforts to quell the rebellion against the Galactic Empire. Luke Skywalker (Mark Hamill) and Han Solo (Harrison Ford), captain of the Millennium Falcon, work together with the companionable droid duo R2-D2 (Kenny Baker) and C-3PO (Anthony Daniels) to rescue the beautiful princess, help the Rebel Alliance, and restore freedom and justice to the Galaxy.
dkdkdkdkdk
ddodoododo
The Seventh Seal Ingmar Bergman, 1957
Reason: beautifully show imagery along with plot based allegories that lead you to question life and death
Description: When disillusioned Swedish knight Antonius Block (Max von Sydow) returns home from the Crusades to find his country in the grips of the Black Death, he challenges Death (Bengt Ekerot) to a chess match for his life. Tormented by the belief that God does not exist, Block sets off on a journey, meeting up with traveling players Jof (Nils Poppe) and his wife, Mia (Bibi Andersson), and becoming determined to evade Death long enough to commit one redemptive act while he still lives.
dkdkdkdkdk
ddodoododo
The Room Tommy Wiseau, 2003
Reason: shows how even the worst of movies can be the best
Description:  Johnny is a successful banker who lives happily in a San Francisco townhouse with his fiancée, Lisa. One day, inexplicably, she gets bored of him and decides to seduce Johnny's best friend, Mark. From there, nothing will be the same again.