This month we'll be featuring Top 10 Movie Lists from our interns and instructors! Our third list comes from our instructor, Cait (in no particular order):
The Gleaners & I Agnes Varda, 2000
Reason: This film examines life, aging, and class with a playful and light-hearted perspective while never taking away the weight of these subjects. Agnes Varda is a joy to watch on screen and changes what it means to be a documentarian.
Description: Varda films and interviews gleaners in France in all forms, from those picking fields after the harvest to those scouring the dumpsters of Paris.
dkdkdkdkdkdkdkdk
dkjdkjfdkjkjdfkjd
Suspiria Dario Argento, 1976
Reason: This is one of the most sensory films I have ever experienced with an incredibly striking score and visual landscape. It will redefine your concept of what horror films can be.
Description: An American newcomer to a prestigious German ballet academy comes to realize that the school is a front for something sinister amid a series of grisly murders.
dkdkdkdkdkdkdkdk
dkjdkjfdkjkjdfkjd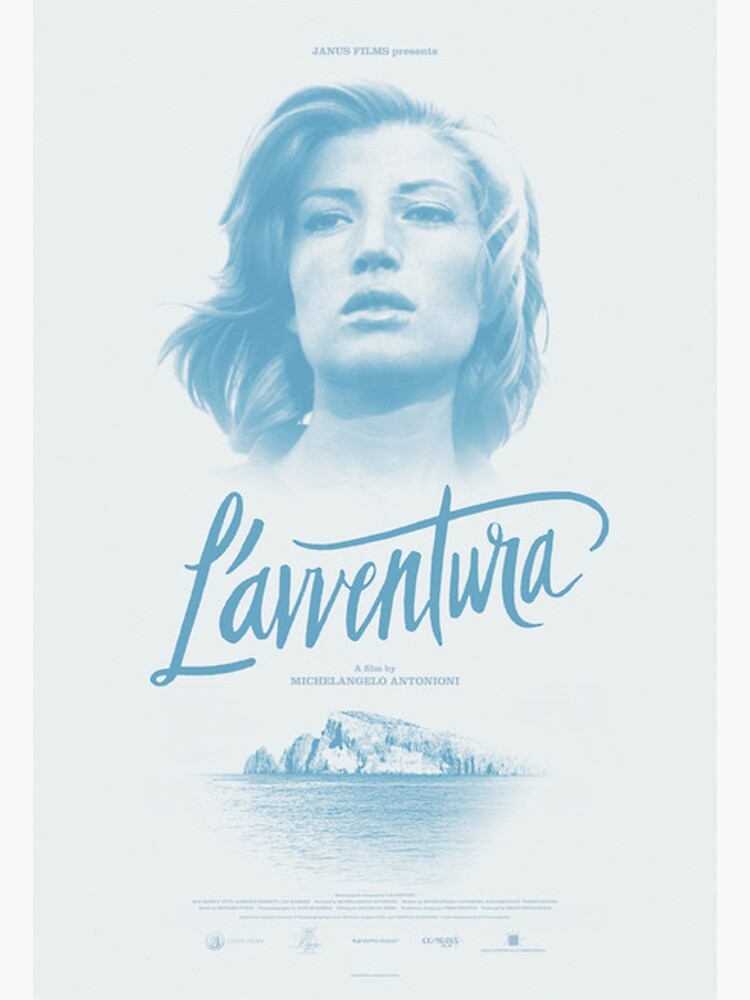 L'Avventura Michelangelo Antonioni, 1960
Reason: I'm a big fan of how unfocused this film is (in a good way!). It starts as a mystery, but quickly devolves into a wander through the Italian countryside – it's very meditative and very beautiful.
Description: A woman disappears during a Mediterranean boating trip. During the search, her lover and her best friend become attracted to each other.
dkdkdkdkdkdkdkdk
dkjdkjfdkjkjdfkjd
A Girl Walks Home Alone at Night Ana Lily Amirpour, 2014
Reason: This film is GORGEOUS. The cinematography is breathtaking, the pacing/editing is enthralling, and it's cool to see an entire new take on the vampire film. Plus filmmakers need to use black and white more often.
Description: In the Iranian ghost-town Bad City, a place that reeks of death and loneliness, the townspeople are unaware they are being stalked by a lonesome vampire.
dkdkdkdkdkdkdkdk
dkjdkjfdkjkjdfkjd
Zerograd Karen Shakhnazarov, 1989
Reason: This film is absolutely bizarre, but totally enthralling. I've seen a couple of Shakhnazarov's films now, and while this is the best one, I think his entire body of work is under appreciated.
Description: An engineer in charge of the production line of a factory in Moscow is sent to a small town to try to specify the distributor the new dimensions of a mechanic part they need. But in this town everybody seems to be crazy (a secretary who works naked, a group of people take the engineer as a rock & roll player, etc) and, in addition, this man is witness of a suicide, so he is trapped inside the town.
dkdkdkdkdkdkdkdk
dkjdkjfdkjkjdfkjd
The Sound of Music Robert Wise, 1965
Reason: I'm a sucker for movie musicals and I'm a BIG sucker for Julie Andrews so this is a perfect film to have on this list. Plus it was one of my favorite movies as a kid so it's got the nostalgia factor.
Description: A woman leaves an Austrian convent to become a governess to the children of a Naval officer widower.
dkdkdkdkdkdkdkdk
dkjdkjfdkjkjdfkjd
The Secret in Their Eyes Juan José Campanella, 2009
Reason: If you're a David Fincher fan, you will undoubtedly enjoy this Argentine film. It combines mystery, drama, and memory into one dark masterpiece.
Description: A retired legal counselor writes a novel hoping to find closure for one of his past unresolved homicide cases and for his unreciprocated love with his superior – both of which still haunt him decades later.
dkdkdkdkdkdkdkdk
dkjdkjfdkjkjdfkjd
Free Solo Jimmy Chin & Elizabeth Chai Vasarhelyi, 2018
Reason: This film got me into a number of nature, adventure, and climbing documentaries, but this one is still my favorite. Even though you know that Alex Honnold survives, this film will have you on the edge of your seat the whole time.
Description: Alex Honnold attempts to become the first person to ever free solo climb El Capitan.
dkdkdkdkdkdkdkdk
dkjdkjfdkjkjdfkjd
Goodfellas Martin Scorcese, 1990
Reason: I'm pretty sure this is the movie that made me decide to go into Film Studies. It has an impeccable script, fascinating editing, and Joe Pesci. What else can you ask for?
Description: The story of Henry Hill and his life in the mob, covering his relationship with his wife Karen Hill and his mob partners Jimmy Conway and Tommy DeVito in the Italian-American crime syndicate.
dkdkdkdkdkdkdkdk
dkjdkjfdkjkjdfkjd
Eurovision Song Contest: The Story of Fire Saga David Dobkin, 2020
Reason: I could watch this movie on repeat forever. Very few things make me happier.
Description: When aspiring musicians Lars and Sigrit are given the opportunity to represent their country at the world's biggest song competition, they finally have a chance to prove that any dream worth having is a dream worth fighting for.